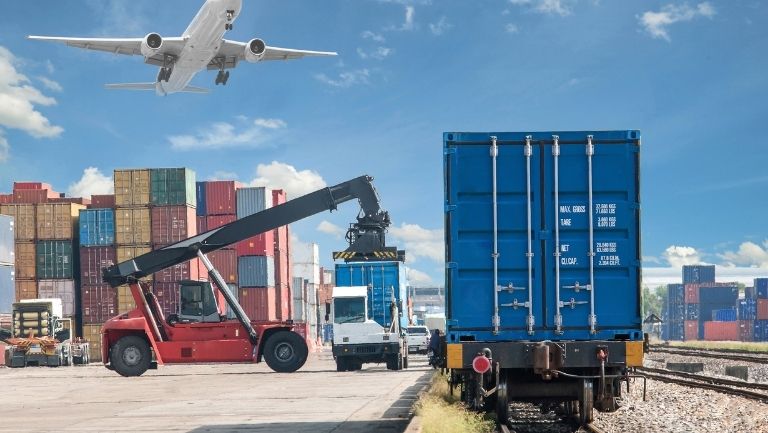 Supporting food businesses in the age of COVID-19
Looking back on 2020, it's no exaggeration to say that this was a truly unprecedented year in both humanitarian and economic terms. COVID-19 sent shockwaves through the world: loss of life, loss of work, widespread lockdowns, and enormous impacts on the economy here in Australia and across the globe. Businesses across many industries faced existential crises, dealing simultaneously with dramatic reduction in revenue and similarly increased overheads. 
As a business dealing in food packaging for clients across the globe, we've watched an alarming situation unfold in the sea freight transportation industry, with the pandemic effecting both supply and demand. People practicing social distancing or at home on lockdown have massively increased their online purchasing, leading to an e-commerce demand spike; but on the other side of this coin, the pandemic has drastically reduced sea freight capacity, leading to a spike in prices that remains today.
So, how exactly did this capacity crisis happen? In ordinary day-to-day sea freight, shipping containers usually move back and forth along the same route. But interruptions to international trade mean that many containers are shipping off to one port, where they become stuck, leading to a global container shortage. As a result of this unique, unexpected situation, the remaining containers are "selling like hotcakes", as the expression goes; shipping costs have skyrocketed, and desperate companies are often paying three times what they would have pre-COVID.
As a response, many companies who supply products via sea freight are passing the price spike and freight time delays on to their customers. But don't worry, this isn't bad news for our clients. Because of the pressures already facing the food industry, we've decided to help clients to retain their competitive advantage by absorbing these increased costs, rather than passing them onto you. We've taken a proactive approach to supporting our customers at this critical time. 
This means that our clients can still expect excellence in food packaging at reasonable prices, so that your business can grow and thrive. And of course, we still offer the same commitment to quality, customer service, environmental sustainability and continuous innovation – our products have the ability to offer packaging with up to 100% recycled content, and all our products (including meat categories) are recyclable as per PREP (APCO).
With Multisteps, we've got your back. Less headaches, so you can focus on your core business.
Want to know more about how you can gain a competitive edge through packaging that's better for both business and the planet? Get in touch.